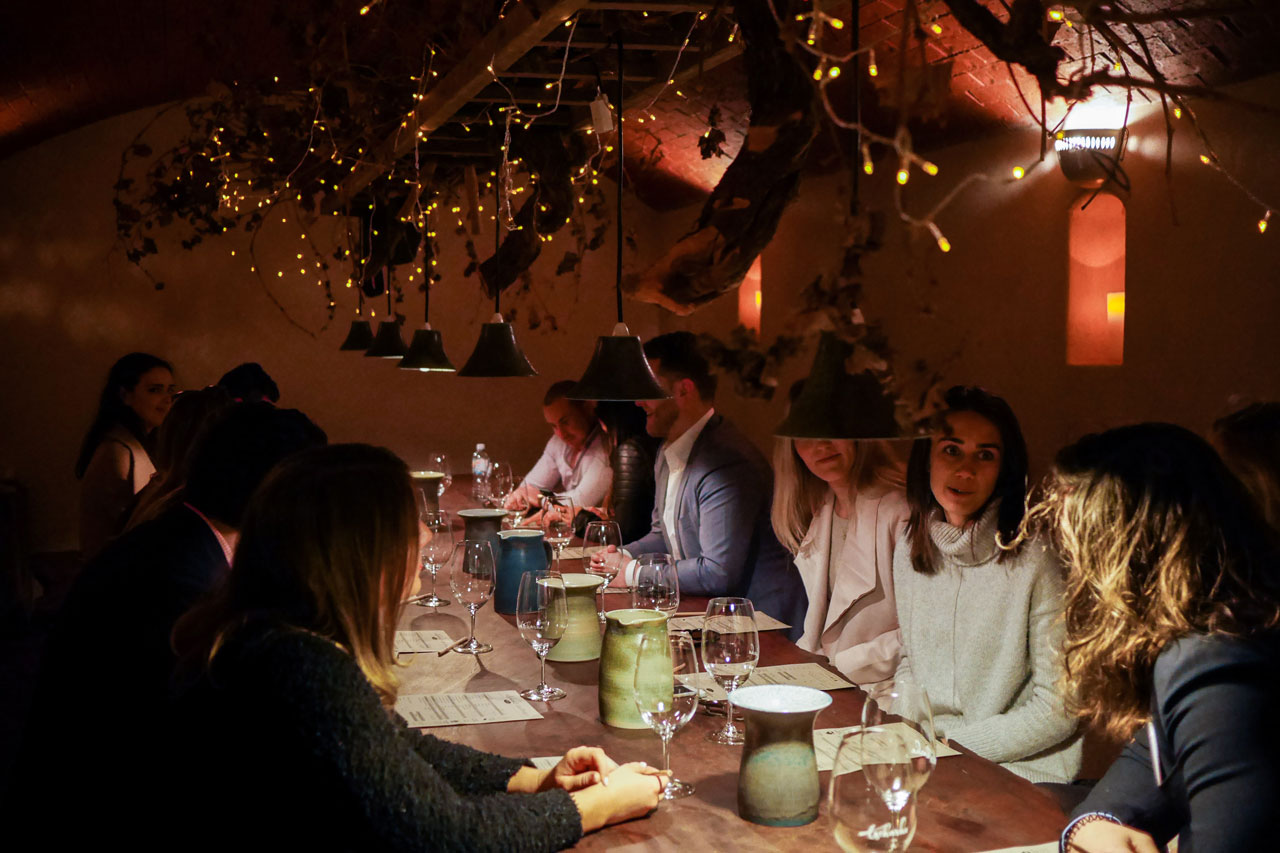 img @ tsharke wines
Lou Miranda Estate is a family owned winery, comprising a cellar door and restaurant in Rowland Flat. Lou, his wife Val and their two daughters produce wines from the philosophy of sourcing great fruit and hand crafted wine making practices. The winery has a restaurant, open 7 days a week from 12-3pm, with their cellar door open 10:30am-4pm on weekdays and 11am-4pm on weekends. Visit their website here.
Another family owned gem, the Kalleske family have been farming grapes since 1953. After 6 generations of grape growing, the Kalleske brothers release their first wine in 2004. Since then they have earned numerous awards, mostly in recognition of their sustainable farming techniques. Their cellar door is open daily from 10am-5pm. Visit their website here to order and for a full list of distributors.
Yelland & Paps are the new kid on the block, created by first-generation wine growers Susan Yelland and Micahel Papps. First beginning to produce wines in 2005, their passion for winemaking and new varieties have catapulted them to the forefront of the "New Barossa". In addition to their acclaimed new wines, they also offer smallgoods and fresh produce for sampling at their cellar door, which is open Monday to Saturday 10am-4pm. For a full list of stockists and more info visit their website.
Tcharke is a vineyard run by Damien Tcharke, a  sixth generation Tcharke, his family first beginning grape growing in 1857. Tcharke's place is a cellar door that was created for tastings and sampling and has a beautiful underground cellar. Visit Damien and his family from 10am-5pm, closed Tuesday and Wednesday. For more information check out their website.
words + image by Megan Voo