Ever wanted to complete a triathlon but you know the events just aren't your style? Don't let that stop you! Wanderlust 108 Australia and New Zealand is a Yoga and Mindfulness Festival coming to Bonython Park, Saturday, September 23.
Wanderlust 108 is centered around yoga and meditation and takes place in 60 cities globally, and come Saturday it's time for Adelaide to get Zen. Wanderlust aims to inspire South Australians to join the mindful movement, with mass yoga class lead by world renown instructors and local teachers – whilst a live DJ mixes it up. You can leave the competitiveness at the gate because this is about connection – a field day for your inner child.
During the day you're invited to take part in an uplifting, rather than exhausting triathlon of the mind, body, and spirit. Wanderlust is all about being kind to yourself and exploring the energizing power of exercise, yoga, and meditation.
Triathlo-what?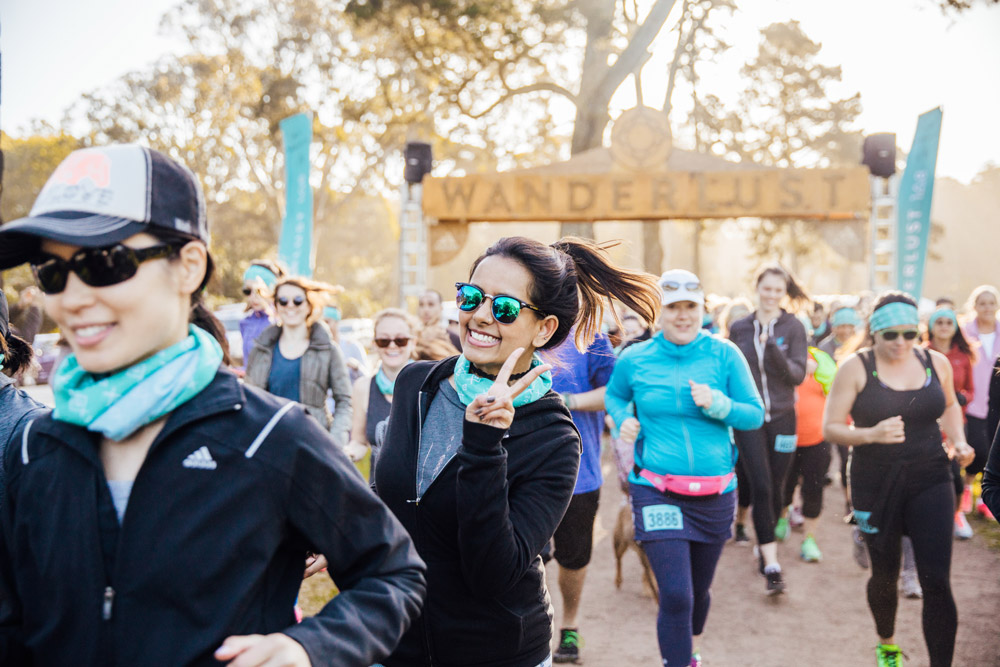 The day begins with the first element of the triathlon –  a gentle 5K run or walk – in fact how you glide to the finish line is irrelevant, as long as you get there.
The second leg involves 75 minutes of blissful yoga to get you in the mood to flow. Lay down your mat and your worries with hundreds of others as you breathe, stretch and relax your stresses away. As you move from one pose into another, emcee Franko Heke will provide your soundtrack – no thoughts – no tension, just a park full of individuals unwinding together.
The triathlon concludes with the mindful element – a 30-minute group meditation to really put life in perspective and unwind your entire body and mind.
Nama-stay a bit longer
Grab some tasty organic food from one of many amazing vendors for that extra energy boost, then head off to try aerial yoga, acro yoga, hooping or take a workshop in essential oils or music.
Explore the Mindful Market and Wanderlust store to pick up some goodies for your journey.
1 = Unity  0 = Wholeness  8 = Infinite Possibility
Wanderlust 108 is an event for every BODY. It doesn't matter if this is your first encounter with yoga or meditation, or if you're a serious yogi. Get your mates together and register your group, or come as you are, everyone is welcome. The City of Adelaide is happy to welcome the Wanderlust 108 team as our yogis represent South Australia for this special festival.
Purchase your preferred tickets today and #cometogether Adelaide.