Fine Art Kangaroo Island is a haven for those looking to immerse themselves in the unique experience of visiting the Island.
Gallery owners Fleur and Fred Peters have been sharing their passion for art and all things related for over a decade with locals and visitors to the Island. The purity and remoteness of Australia's third largest island is the catalyst for the work of local and passionate artists. The gallery houses works of between 30-50 artists at a time where 70-80% of the works are by Kangaroo Island residents. We catch up with Fleur Peters, gallery curator to discuss the works she exhibits at her little slice of sanctuary on the Island.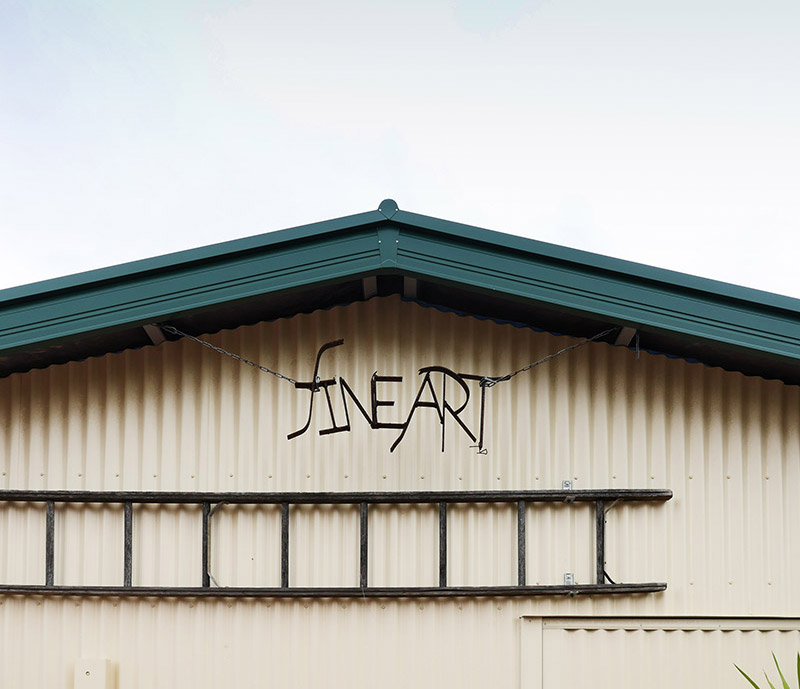 "Most of the pieces displayed here take inspiration from the Island [and in turn] the pieces become an enduring ambassador for the Kangaroo Island… for the most part inspired by the natural world" Fleur Peters says. Originally being inspired by friends buying art from Fleur and her husband, the couple opened the gallery seeing a need for art made by Kangaroo Island artists to be promoted off the island. Upon their opening, all the work they were exhibiting disappeared in 3 months. During the near decade since Fine Art Kangaroo Island was born, the gallery has seen some amazing exhibitions, particularly after the 2007 bushfires that occurred on Kangaroo Island after which they had photographs submitted by visitors originating from all over the world. Fine Art Kangaroo Island also do special exhibitions annually which are themed, the most recent of which being centred upon a loss of habitat for wildlife. Behind the gallery is a community garden, which serves as a place for people to sit and reflect.
Fleur's husband, Fred Peters is an artist who has been producing artwork on the Island for 22 years. Fred is known for his unique ability to interpret the natural beauty of the island and show these perspectives through his work such as fine sculptural pieces and sterling silver jewellery. Possessing a spiritual connection to the environment, his pieces are often a commentary on nature and the natural world. Fleur shows us a number of his jewellery pieces which belong to an exhibition which has been largely influenced by his Aboriginal heritage and his observation of the Kinyari (Grass Tree) and its relationship with the Green Carpenter Bee.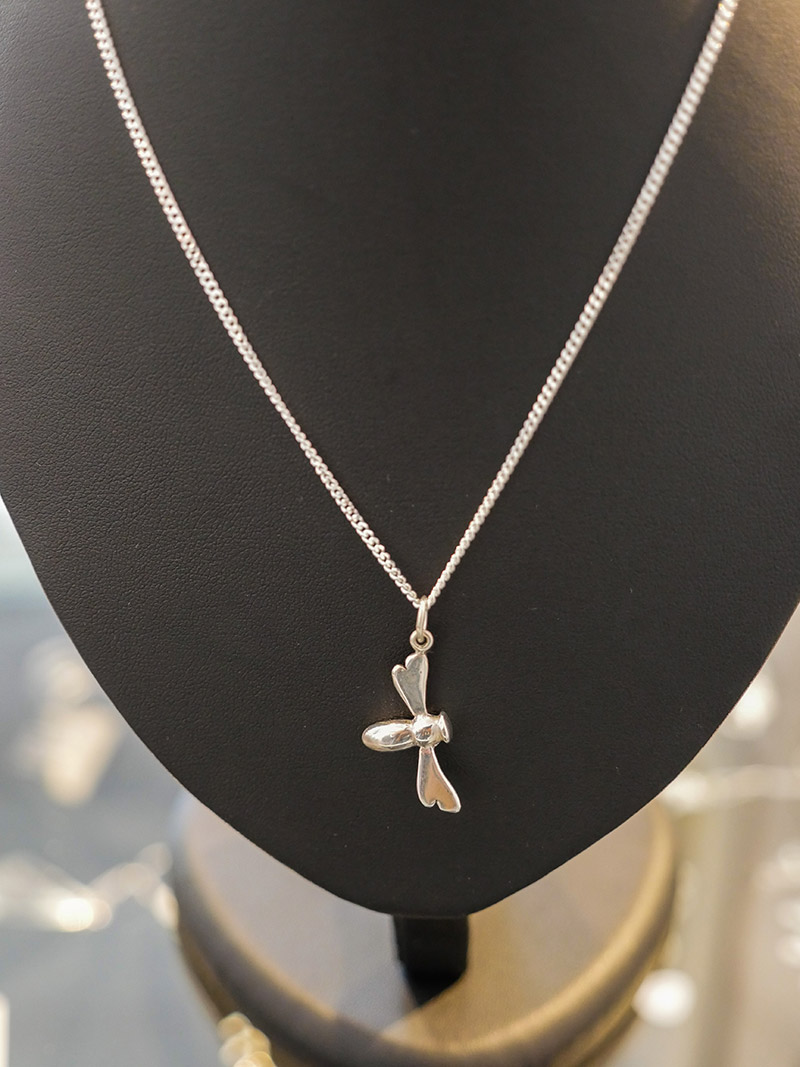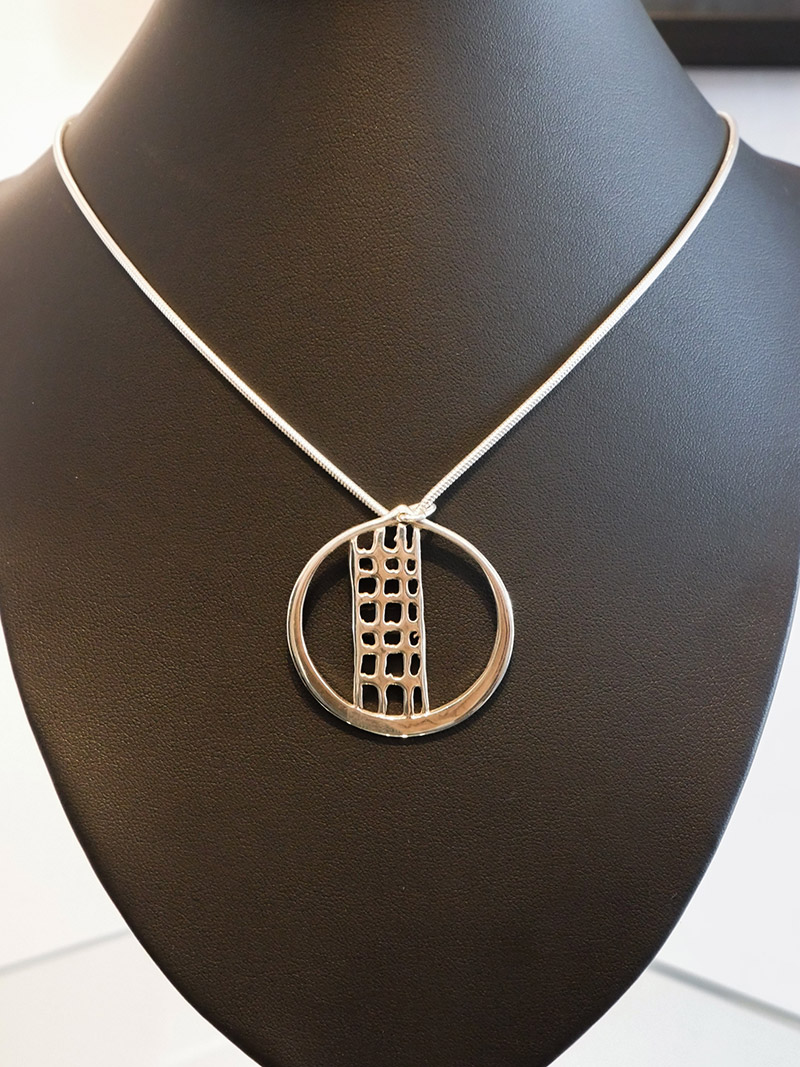 On the Left: A Bee – Xylocopa Series – fabricated sterling silver, sterling silver chain, multiples available 2016 – $175
On the Right: A Rickety Old Apartment Block – Kinyari Series – pierced sterling silver pendant and chain, multiples available $265
Artist: Fred Peters
Fleur also shows us around and takes us through some work by other artists in the gallery.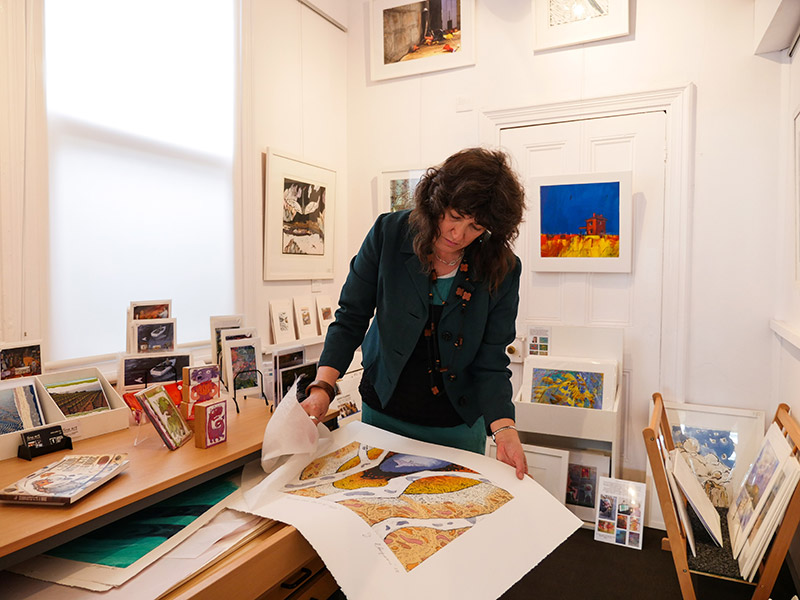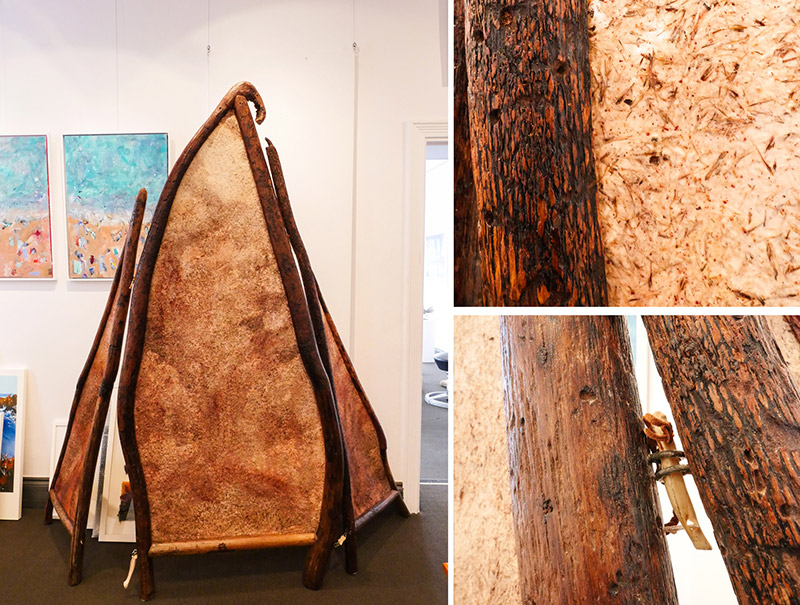 Inforescence – Xanothorrhoea stem frame, flowers and resin paper pulp; brass and bone; 180 x 210 x 50 cm, 2016 $3125
Artist: Gay De Mather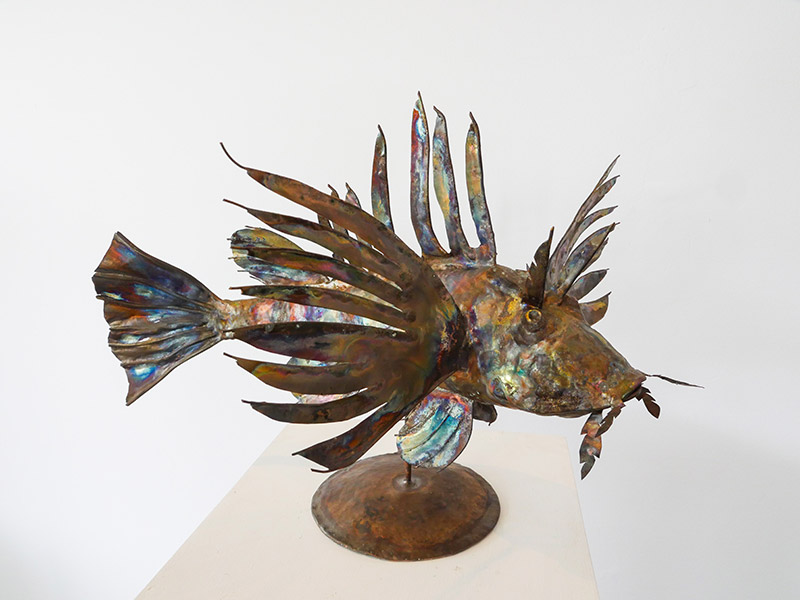 Lion Fish – made with copper, patinated by using a flame torch, 2016 $1,850
Artist: Dean Fox
Dean Fox was a welder and boiler maker who retired and came to the Island 6 years ago.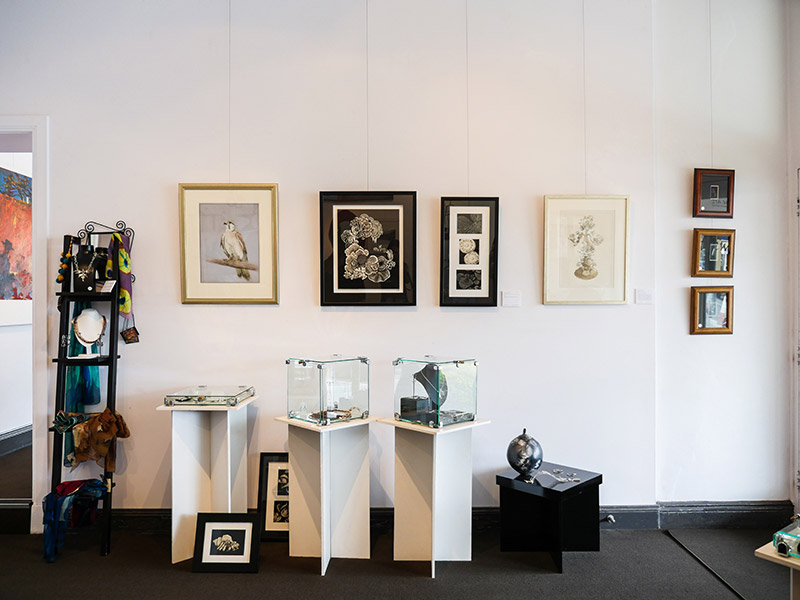 Fleur and Fred also offer custom framing and workshops. Visiting their gallery is more than a shopping activity but an experience. Fleur comments on the work they exhibit being "not just pretty" but also a little less commercial, the aim is to generate conversation. When visitors are looking at the art they tend to have a discussion about pieces people might not like and act as ambassadors for art on the Island.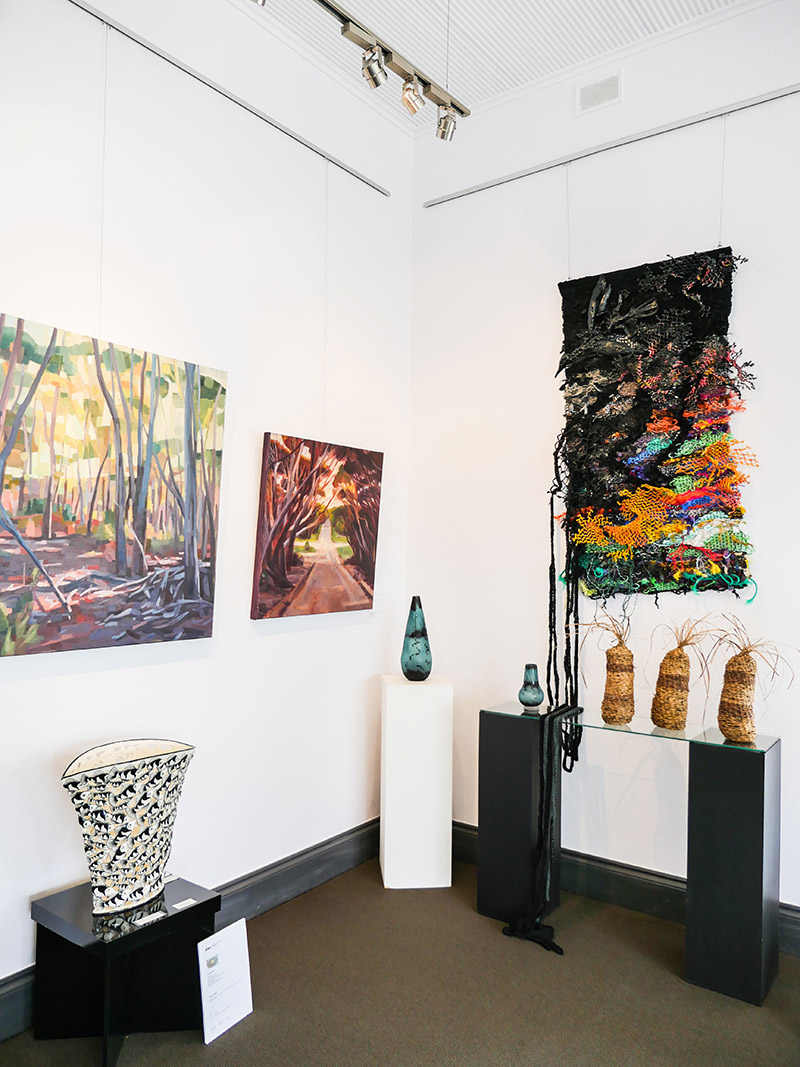 Fine Art Kangaroo Island
Where: 91 Dauncey Street, Kingscote
Open: 10am-5pm Wednesday – Monday, Closed Tuesdays
Ph: 8553 0448
images + words by Megan Voo