1918 Bistro & Grill invite you to experience their oasis of Barossan hospitality.
1918 Bistro & Grill is a restaurant of great history. Once a owned as a home in The Great War, the building is a heritage property that was turned into Barossa's first bistro grill in 1992. A haven for Barossa winemakers at the time, the place has now become home to one of the region's most iconic dining experiences. Visiting in 1998 as guests, Tanya and Sid King felt there was something very special about the establishment and finally, 17 years on in 2015 the opportunity arose to make the place theirs.
Barossa is famous for its hospitality and this place is no exception. From the warm and inviting atmosphere to the attentive and friendly service, it's no wonder the restaurant has maintained a stellar reputation as a well-loved dining spot over the course of time. Tanya and Sid are super passionate about serving fresh, seasonal and local food. Combining this with their love for wine of the region, you'll find 1918 Bistro & Grill will never fail to deliver on a memorable experience.
We visited the pair up in Tanunda and they showed us some of their favourite dishes. With flavours borrowed from Asia and the Middle East – inspired by the couple and their enviable travels, what they present is a fresh and youthful take on modern Australian cuisine.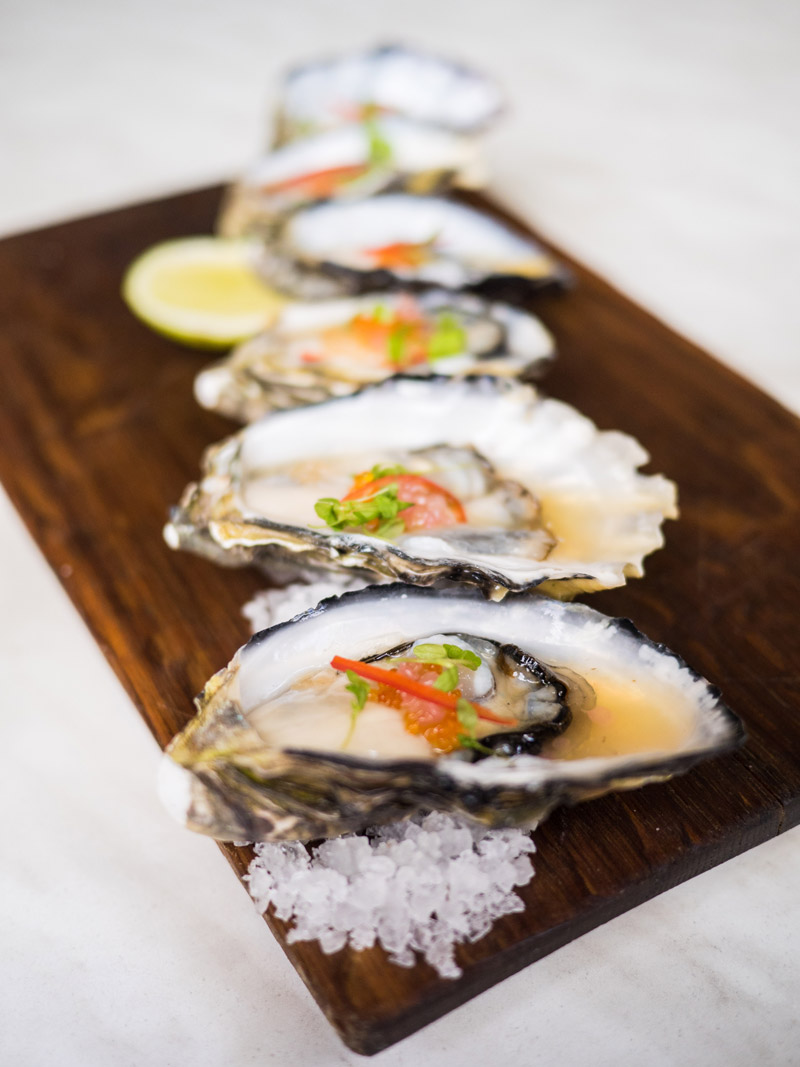 Fresh oysters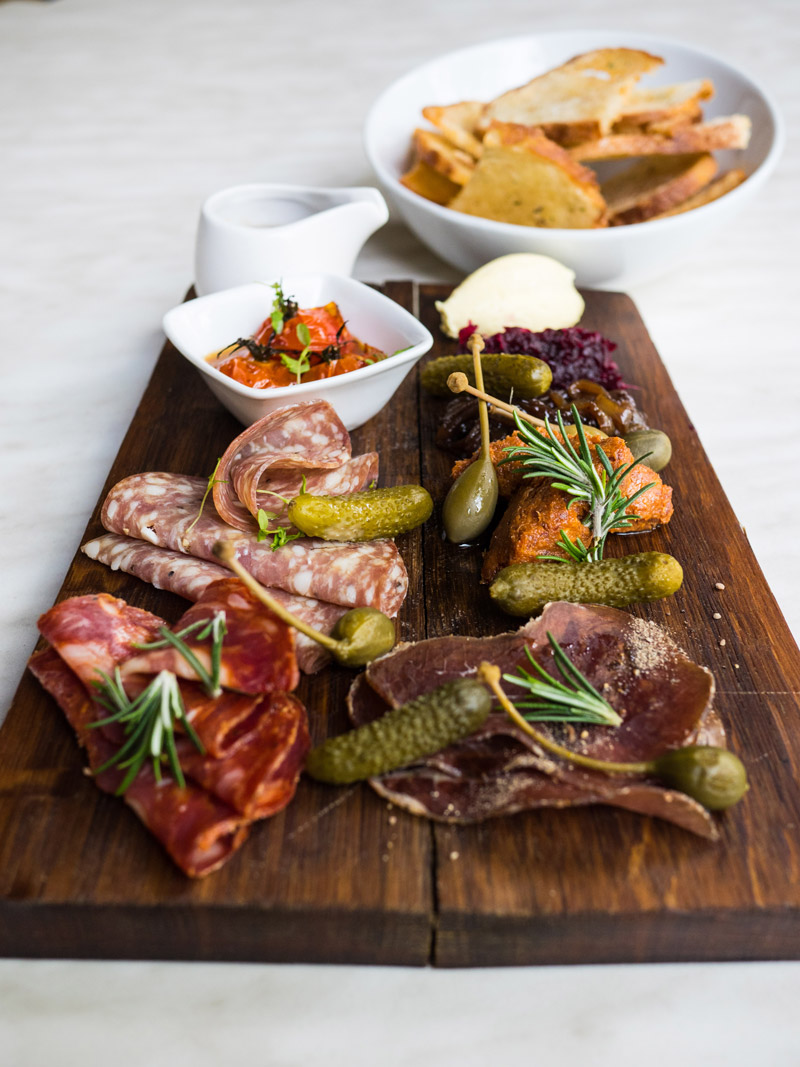 Charcuterie platter for two – mixed meats with relish, cornichons, caper berries and croutons. ($30)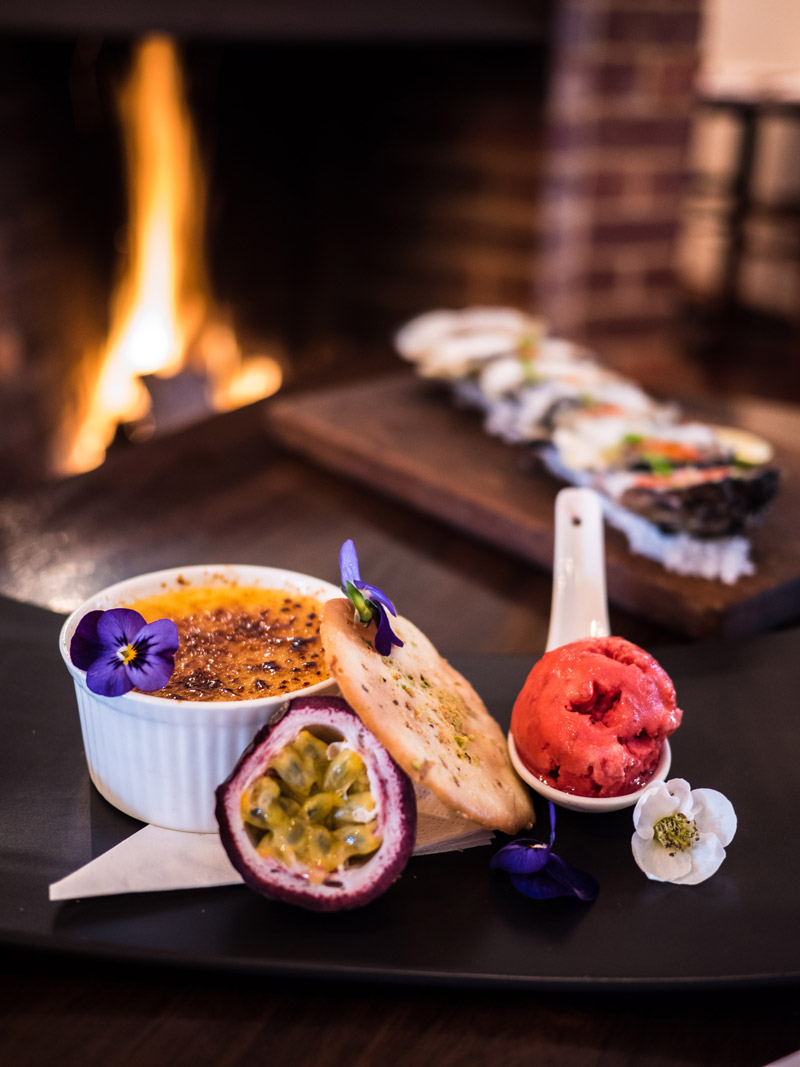 Passionfruit cremé brulee with raspberry sorbet and passionfruit tuile ($16)