Planning a trip to the Murray? Take a look at our three reasons to visit below!
Diverse Landscapes
A trip to the Murraylands provides a snap shot of vastly different South Australian landscapes, from the banks of the mighty Murray River to the wheat fields of the Mallee and the splendour of the Lower Lakes. With such a diverse backdrop, the region lends itself to a range of outdoor pursuits, from waterskiing on the river throuh to bushwalking in national parks and canoeing on the Coorong.
Indigenous Culture
Many parts of the Murraylands hold significant meaning to local the region's Aboriginal communities, including Ngarrindjeri and the Nganguraku people. Nguat Nguat Aboriginal Site celebrates Indigenous dreaming and culture, housing a collection of rock art and some of the best river views you'll find. Guided tours are available through the Mannum Aboriginal Community Association.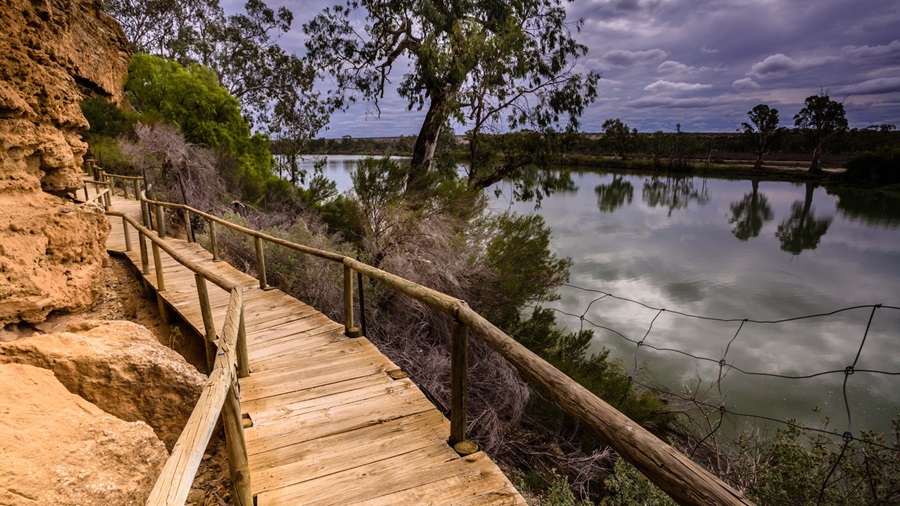 Image via South Australia 
Murraylands, Naturally
Explore the natural wonders of the Murraylands and all its splendours. Mannum Waterfalls provides stunning views, interesting geology and and abundance of wildlife, ideally explored through a short walk. Or head to Swanport Westlands to see how restoration work has protected this unique ecosystem. Reconnect with your wild side with a visit to Monarto Zoo, home to more and 50 species of exotic and native animals.
https://www.instagram.com/p/Bp04xgkDlyY/