Less than an hour from Adelaide, a playground for all ages awaits.
LEARN A NEW SKILL
As you drive south from Adelaide, you'll see plenty of surfers taking advantage of swells along the coast. If you dream of joining them, cut across to the peninsula's eastern edge. Goolwa and Middleton beaches have long, rolling waves perfect for beginners and local surf schools can teach you to ride them in style.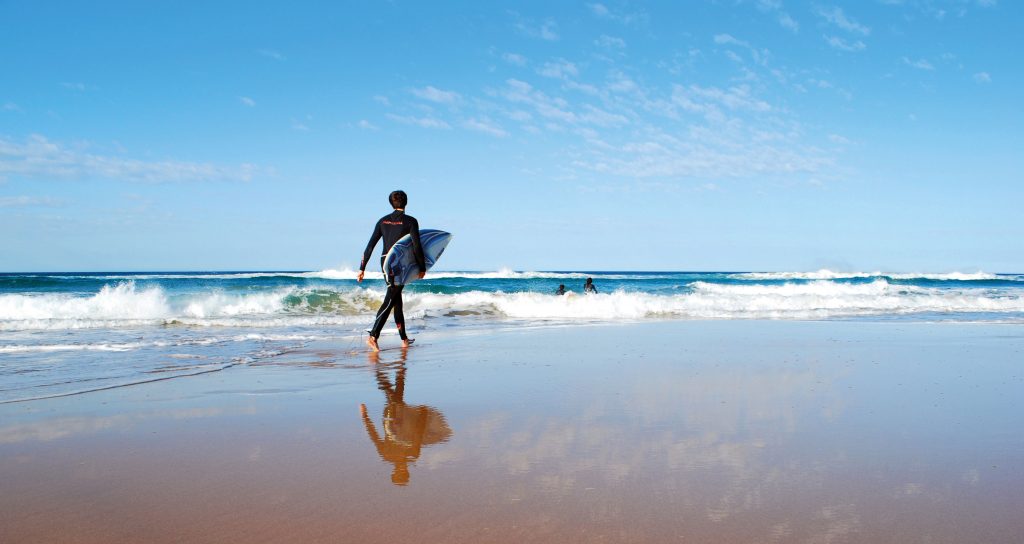 NATURAL WONDERS
The Fleurieu's cliff-ringed beaches are a photographer's dream. Enjoy the view from one of Port Willunga's caves or drift down the Onkaparinga between dunes and multicoloured cliffs at South Port Beach. If you want to escape the crowds, hike or take a 4×4 through Deep Creek Conservation Park to Blowhole Beach, where you'll often have just kangaroos and dolphins for company.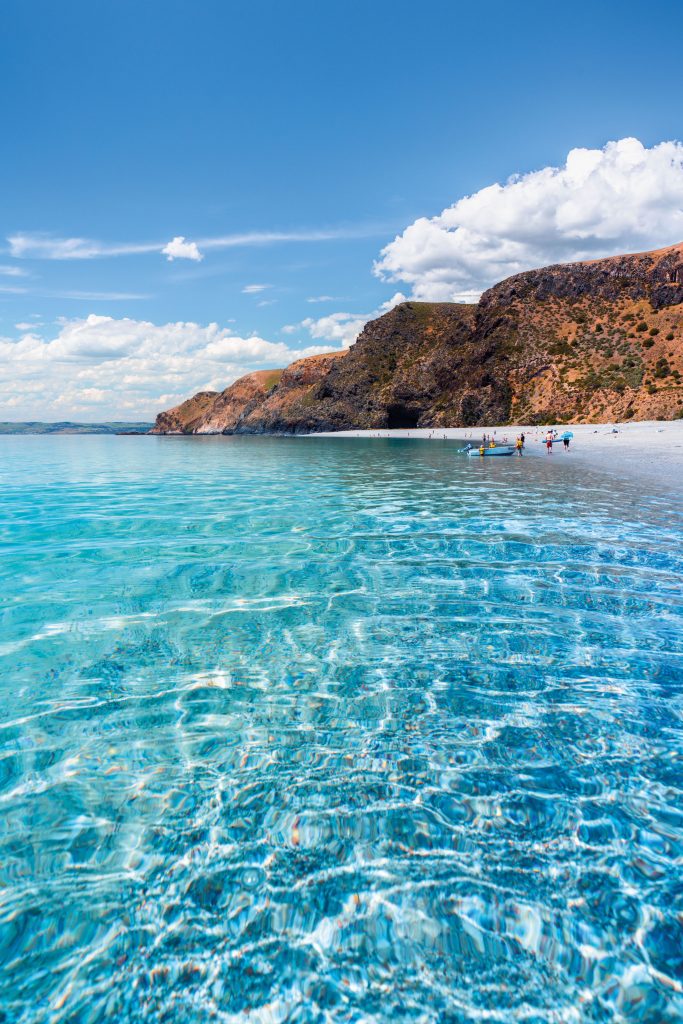 TASTE SPECIALTY PRODUCE
Even if they don't know it most Australians have tried (and liked) Langhorne Creek wines. Wolf Blass recognised their potential early on and since the 1960s the small region's soft, approachable reds have formed a vital part of many famous blends. Visit one of the cellar doors surrounded by magnificent old gums and kept cool by pleasant lake breezes.
GET UP CLOSE WITH WILDLIFE
Rapid Bay Jetty is the leafy sea dragon capital of the world, and one of South Australia's most popular scuba diving spots. Their magnificent camouflage means you'll probably need a guide to spot them, but you won't need much help to find the dolphins that also frequent the coast and often join swimmers and surfers.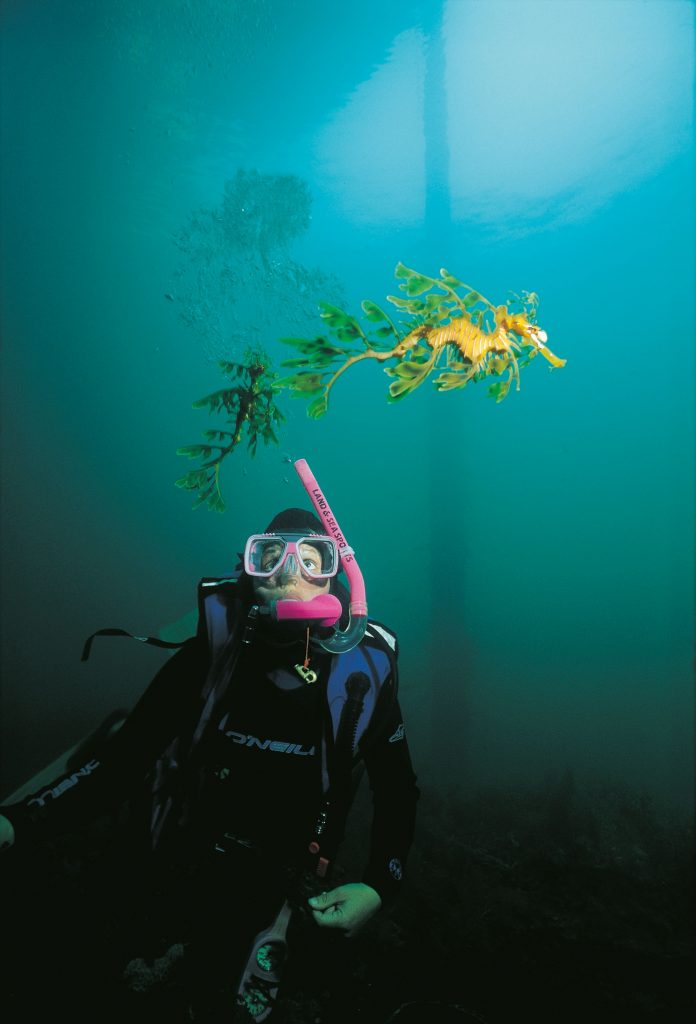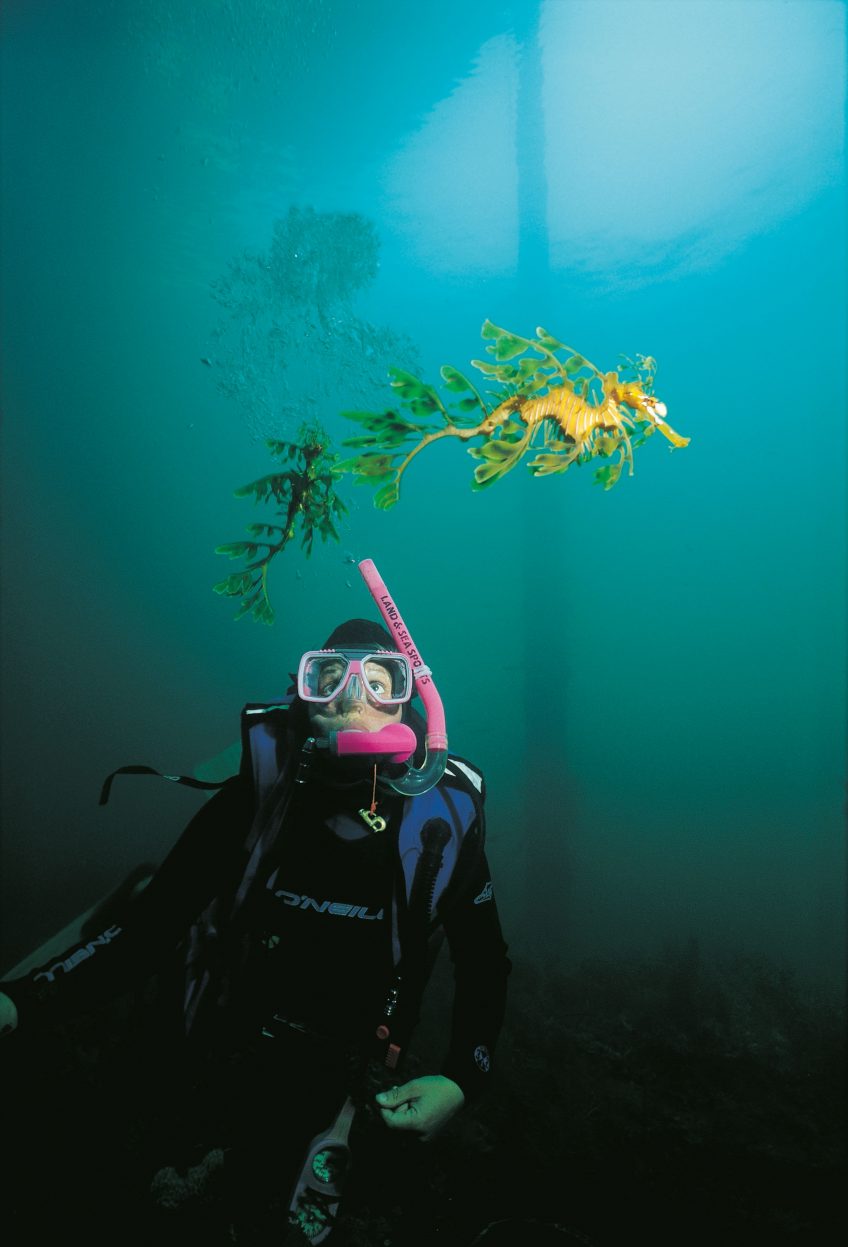 FAMILY FUN
Almost every South Australian child has memories of catching the horse drawn tram to Granite Island. The double decker vehicles cross the 630 metre causeway every day, and once on the island you can walk along the sculpture trail, see the resident little penguins on a twilight tour or keep a look out for whales when they visit in winter.