As technology continues to fill our lives and people look for more of a work-life balance, more and more Australians are looking to nature as the best option to get away from it all. For South Australians, we are lucky enough to only have to travel a few hours away to experience this.
We have taken the hard work out of finding the ideal location for your next getaway with local farmers in the Flinders Ranges & Outback providing a memorable Outback experience that will keep you coming back year after year.
Words by Kirsty Moore


Copyright: Ben Goode
Flinders Bush Retreats
A popular destination would be Flinders Bush Retreats. Offering the option to go 'glamping', old-fashioned no powered camping, or stay in the luxurious newly built quarters guest house, it has something for everyone. This is an ideal retreat for extended families to holiday together or for a group of friends to come together and spend a long weekend exploring nearby Wilpena Pound.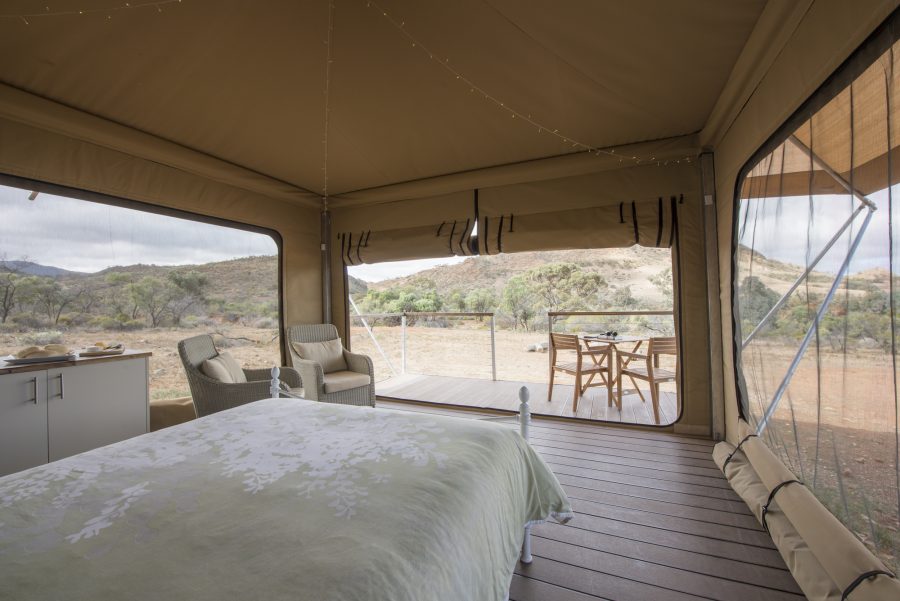 Rawnsley Park Station
From camping and simple holiday units to luxury villas and homesteads, Rawnlsey Park Station has the accommodation package to suit every need. If you're wanting a true Flinders Ranges experience including views, experiences and more, then this is the destination for you! As of this year, Rawnsley Park celebrates its 50th year of tourism in the Flinders Ranges, so for those who haven't experienced the region, this a great place to start. Dig in to authentic Australian cuisine in their Woolshed Restaurant (famous for it's lamb) or take a helicopter ride – this place has it all!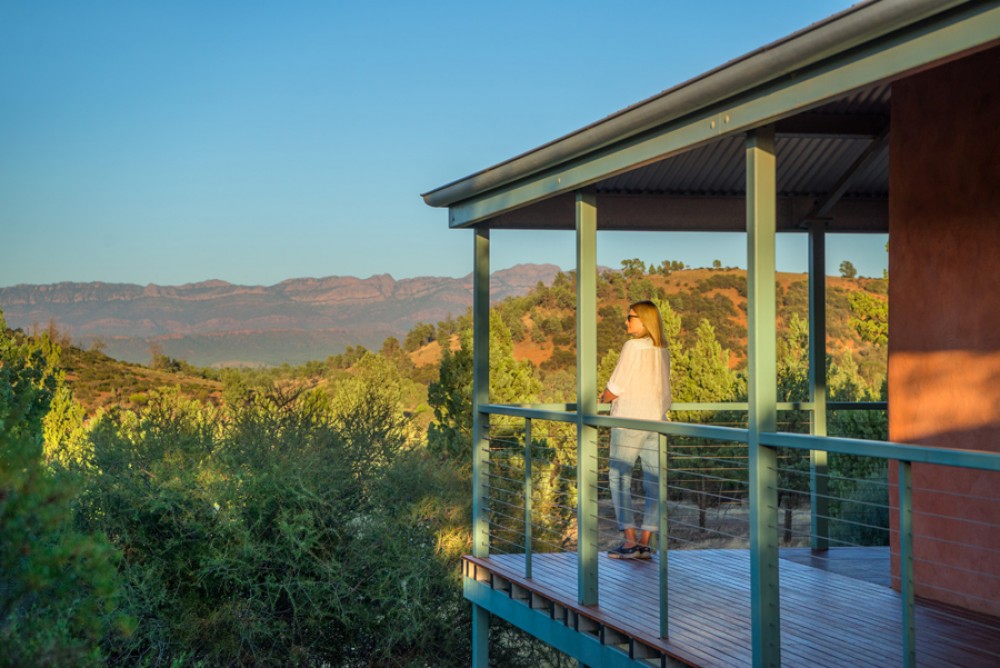 Alpana Station
Alpana Station is the perfect farmstay for those who love some off-road adventure. With two self-drive 4WD tracks, and walking trails that lead to Blinman Pools, there is something for everyone. There is self-contained accommodation and plenty of room for your caravan, and bush camping amongst the River Red Gums and native pine trees. For those who are don't own a 4WD don't worry! The homestead is accessed by a fully sealed road that accommodates 2WD and standard caravans.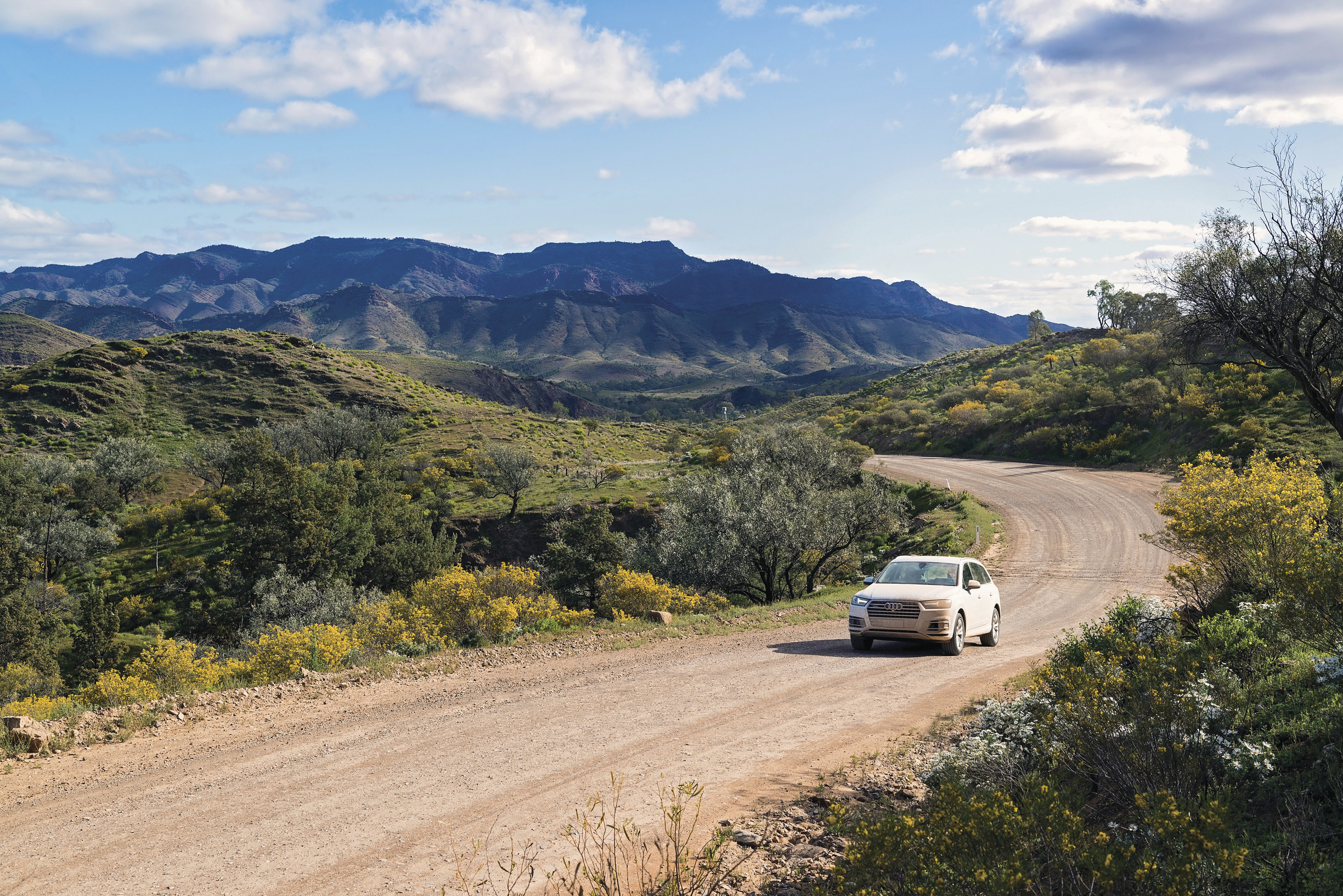 Copyright: John Montesi
Willow Springs Station
Willow Springs Station is the ideal place to relax and perfect for those impressive Instagram shots! The vast openness allows you to see for miles ahead so you can sit and enjoy the sunset, go bird watching or enjoy a walk among the bush. If you're looking for a big group getaway from the busy city life, Willow Springs offers accommodation for up to 34 guests and includes cooking facilities to make this trip truly unique.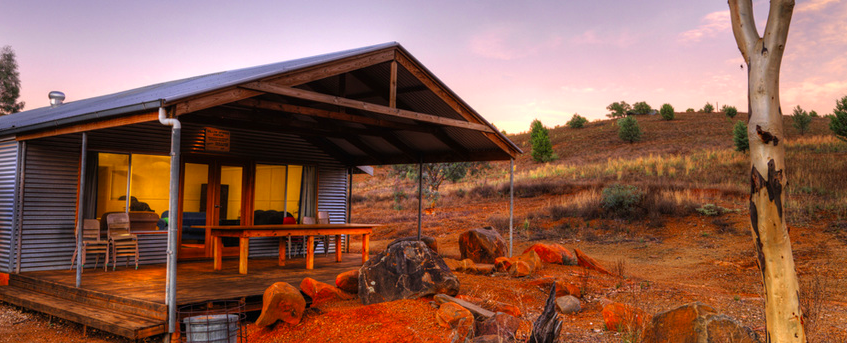 Bendleby Ranges
This nature-orientated adventure tourism destination is great for those who don't want to leave their pets at home. Located only a 3-hour drive north of Adelaide, this outback adventure is closer than you would first think. There's the option of powered or unpowered campsites and guests are completely surrounded by nature, if you're lucky you might spot the fauna too! Venturing in your car, bike or walking to the mountain ranges, you will be able to witness breath-taking views of the area including, Lake Frome and Wilpena Pound. Not sure where to go? They offer hosted tours that will let you experience it all.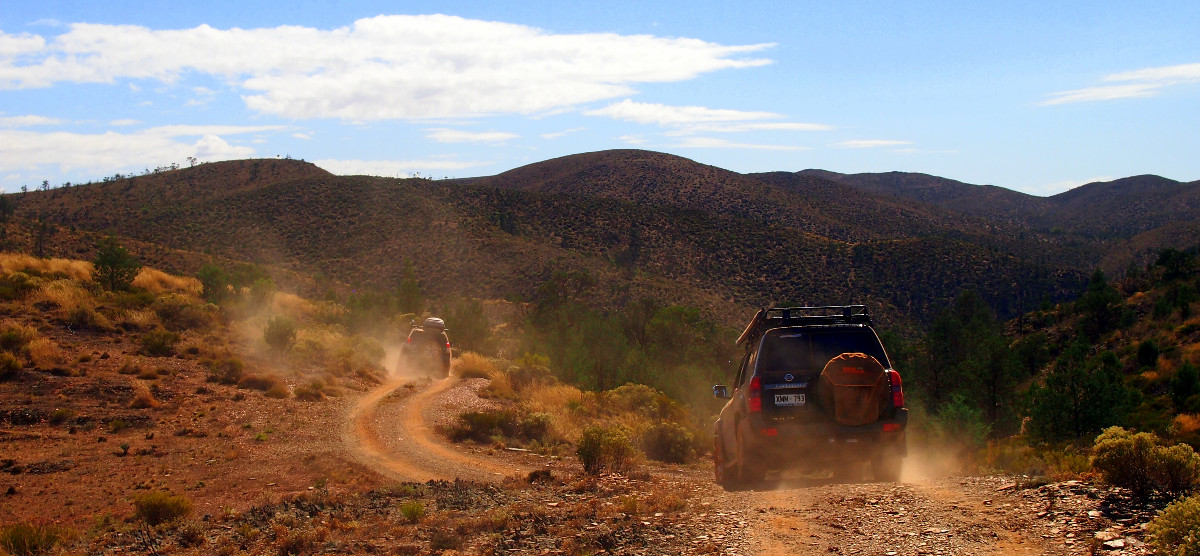 Moolooloo Station
For a true camping experience, Moolooloo Station is a must. Situated in the heart of the Flinders Ranges, along Glass Gorge Road, it offers solitude for a romantic getaway, or the space to host a school trip to learn about our State's history at the nearby Nuccaleena Copper Mine. There's also the option of staying in the Shearers' Quarters for those who are after a certain level of comfort while staying in the great outdoors, Facilities include a gas BBW and toilets and showers. For when the nights get cold, Moolooloo Station have a gas BBQ and wood fire box available to keep guests warm.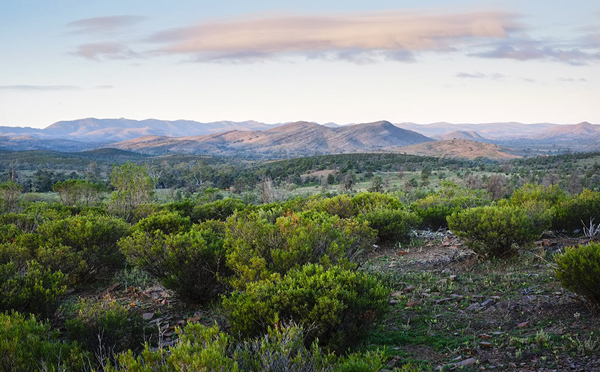 There's so many options for station stays around the Flinders Ranges. Click here to find a list of all the station stays around the region.