Named after explorer Edward John Eyre, this world-class Seafood Frontier offers the most incredible experiences like shark cage diving, fishing, boating and swimming. Snorkel alongside dolphins and sea lions in Baird Bay or whale-watch on a cruise through a calving and nursing site in Fowlers Bay. The region is filled with quaint towns ready to explore like Kimba.
With so many places on offer to rest your day after a long day of water-activities and exploring, we have collected the best accommodation places on offer in the Eyre Peninsula. In terms of eating options, we have the best seafood spots and bakeries for you to try while here.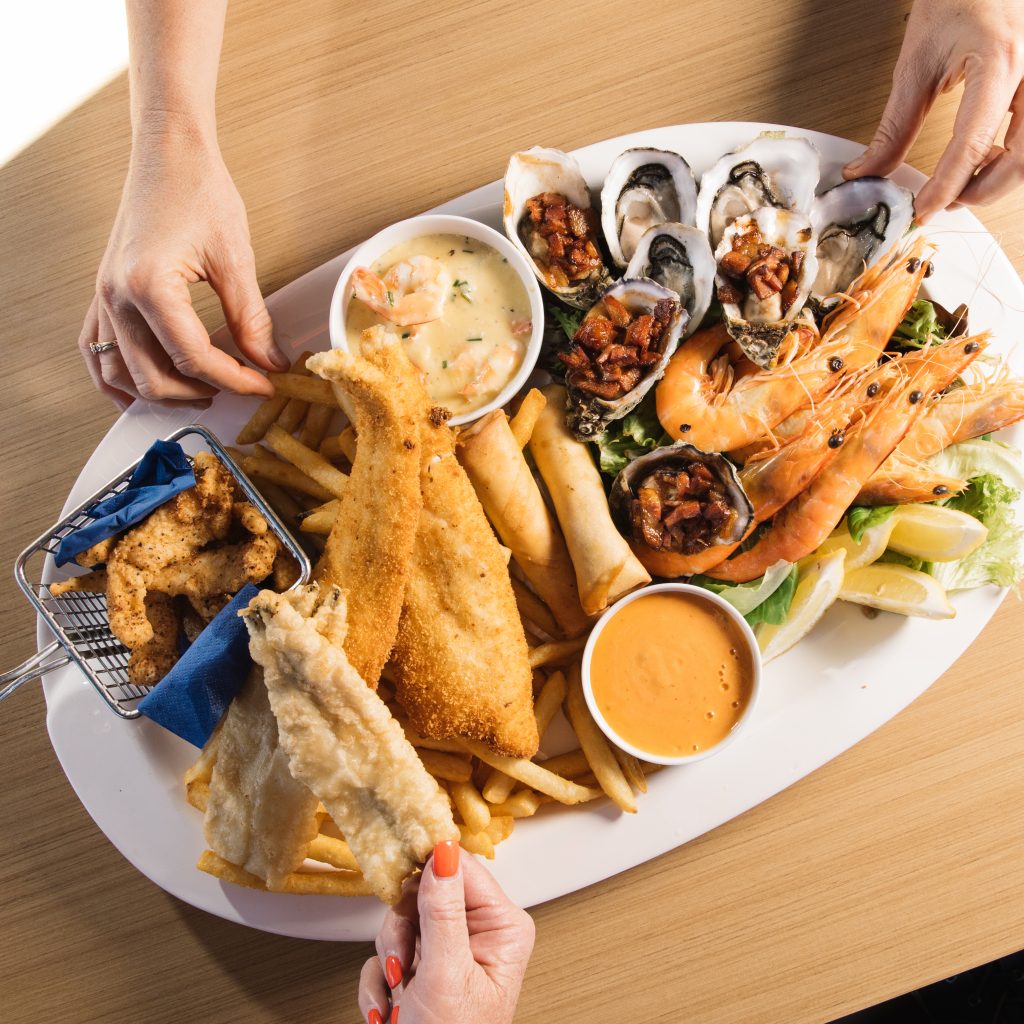 Cowell Foreshore Caravan Park
If you're a seafood lover, it's time to book your stay at Cowell Foreshore Caravan Park. Surrounded by fish-filled waters, you can throw in a line to catch King George whiting, farm oysters in Franklin Harbour or catch Blue Swimmer crabs in the shallows. Fish cleaning and cooking facilities are available to create the ultimate seafood platter.
The Esplanade, Cowell
08 8629 2307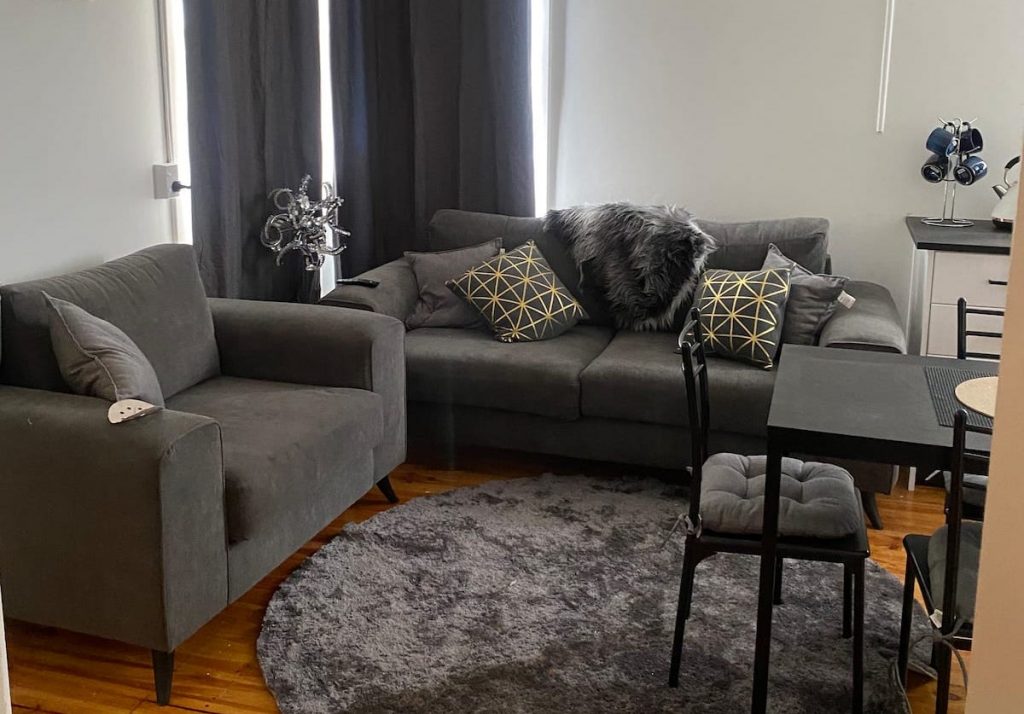 The Cozy Beach Shack
Retreat to this cosy beach shack right on the beachfront. After a day exploring the township of Tumby Bay, fishing off the jetty or walking one of the many trails, come back to this stylish space to relax. Perfectly located, this spot is walking distance from everything you could need.
Property/46142918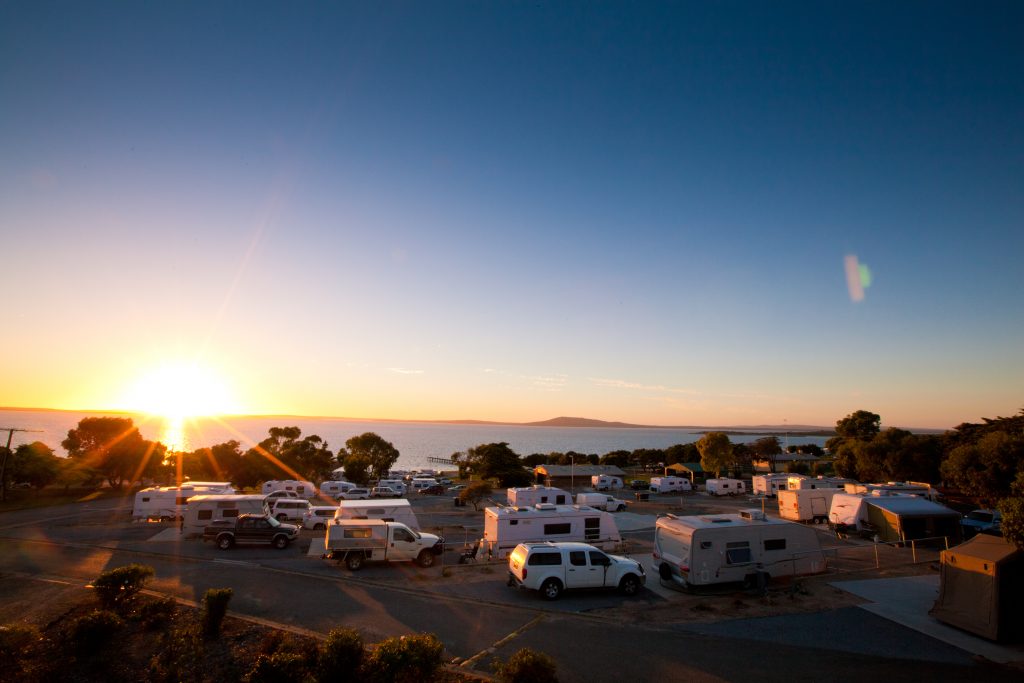 Port Lincoln Tourist Park
Enjoy picturesque views from the comfort of Port Lincoln Tourist Park. It's the perfect base for your next holiday on Eyre Peninsula, with cabins and camping sites overlooking Proper Bay and Boston Bay. Enjoy fresh seafood from local establishments or catch your own off the private jetty.
11 Hindmarsh Street, Port Lincoln
8621 4444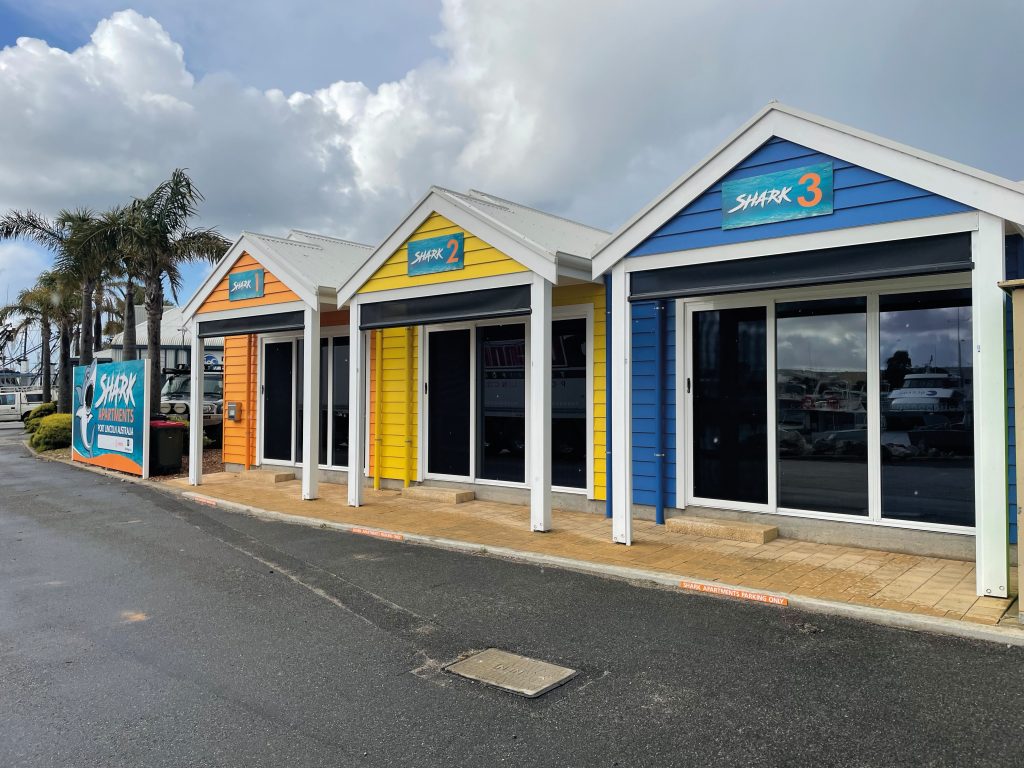 Shark Apartments
You'll need a good night's sleep before a day of diving with the Great Whites. The Shark Apartments are situated in the Port Lincoln Marina, with shark diving tour operators only a short walk away. Watch the wharf come to life with beautiful views from your apartment.
4 South Quay Boulevard, Port Lincoln
0402 252 120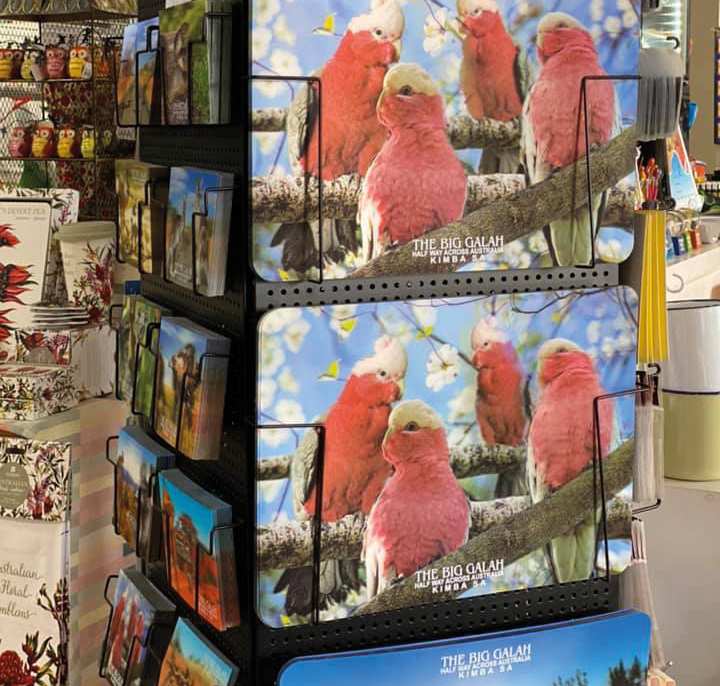 The Big Galah
A must-stop attraction on any Eyre Peninsula road trip. The Big Galah is an eight-metre-tall icon in the quaint town of Kimba. Take some time to browse through their range of souvenirs, gifts and gemstones at the gift shop. The adjoining café serves delicious baked goods and coffee.
15351 Eyre Highway, Kimba
08 8627 2766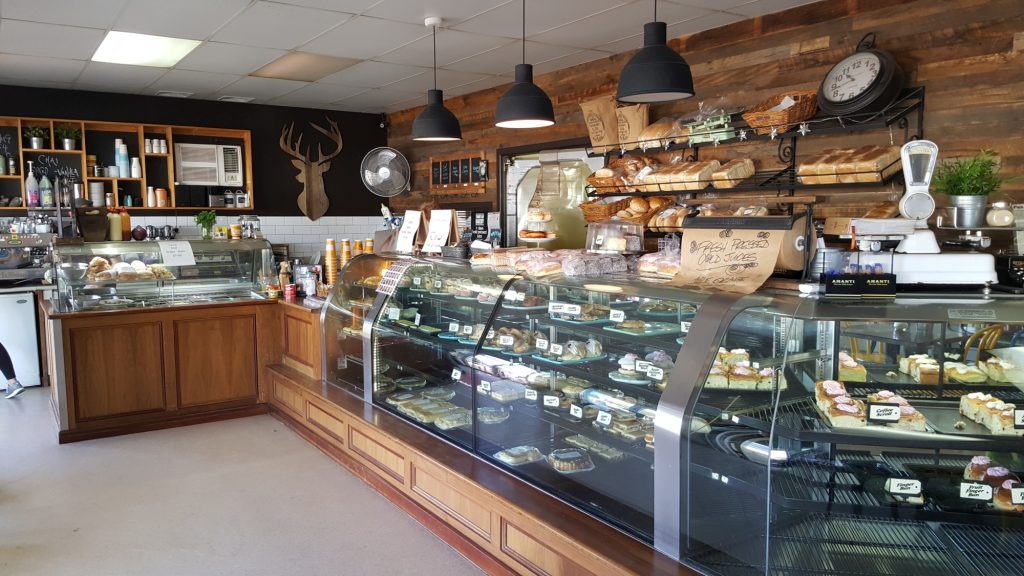 Tumby Bay Bakery
The Tumby Bay Bakery is a go-to choice for traditional homestyle bakery products using old fashion recipes and locally sourced produce. They also prepare fresh rolls, sandwiches and wraps if you're in the mood for something savoury and the bakery's trained baristas are able to satisfy any coffee craving.
1 North Terrace, Tumby Bay
08 8688 2525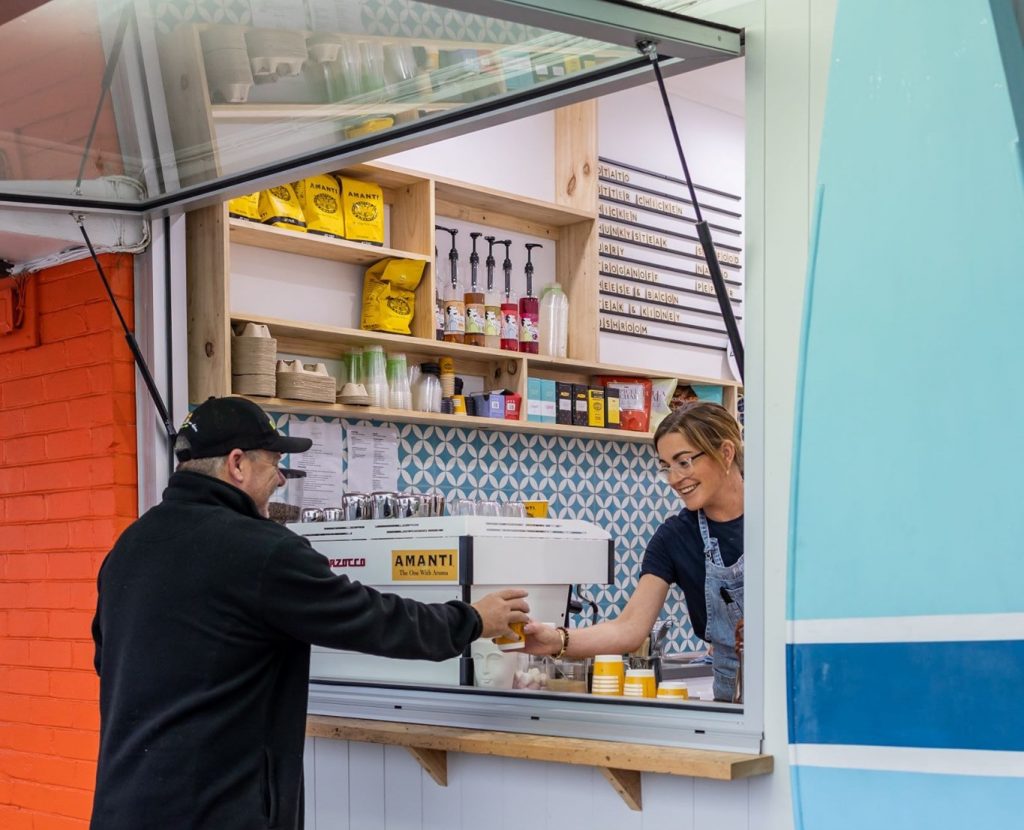 The Beach Bakery Express
It is a struggle to choose between what's on offer at the Beach Bakery Express. Whether you grab a hot pie or sausage roll or a large chocolate donut or caramel slice, any choice is sure to satisfy. Why not order a coffee to take away from their convenient side window?
2/2 Shepherd Place, Port Lincoln
0447 819 636
ilka@tumbybaybakery.com.au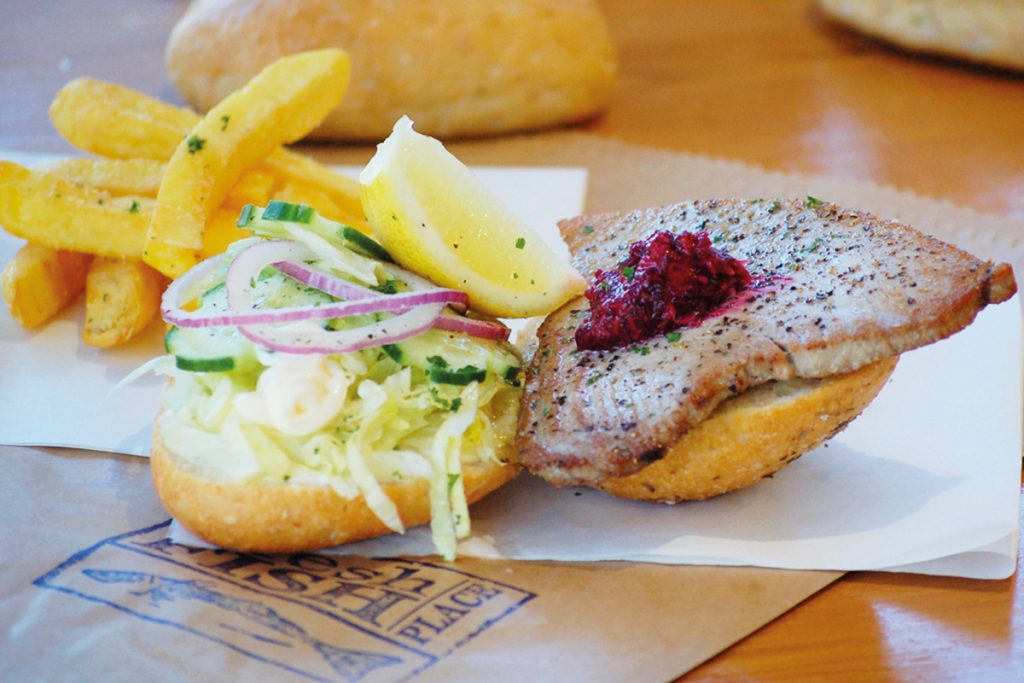 The Fresh Fish Place
Experience the taste of the Eyre Peninsula at the Fresh Fish Place. Their seafood is directly sourced from local, sustainably managed fisheries for the ultimate ocean to table experience. Eat in or takeaway a range of locally caught fish and seafood with a serve of thick cut chips.
20 Proper Bay Road, Port Lincoln
08 8682 2166
Read dueSouth magazine here.