Gracing the front cover of Due South 2019, the image of Chinaman's Hat at Innes National Park captures the serene beauty of South Australia's Yorke Peninsula. We speak with Ben Goode, an award winning photographer with an eye for South Australian landscapes, about his favourite places to shoot and the story behind his passion.
When did you decide to become a photographer? 
Back in 2004 I received my first camera as a gift and I immediately fell in love with taking landscapes. I was a freelance graphic designer at the time and I soon started incorporating photography into my workflow and began selling digital photos online. Since then it's been a gradual process of learning and improving and I've relied on photography for the bulk of my income for the past six years.
Why are you passionate about photography? 
From a young age I have always loved being creative. If I'm not being creative in some way, I don't feel myself. The beauty of landscape photography for me is the sense of freedom and peace that I feel being alone in nature. I haven't found anything else that gives me the same feeling.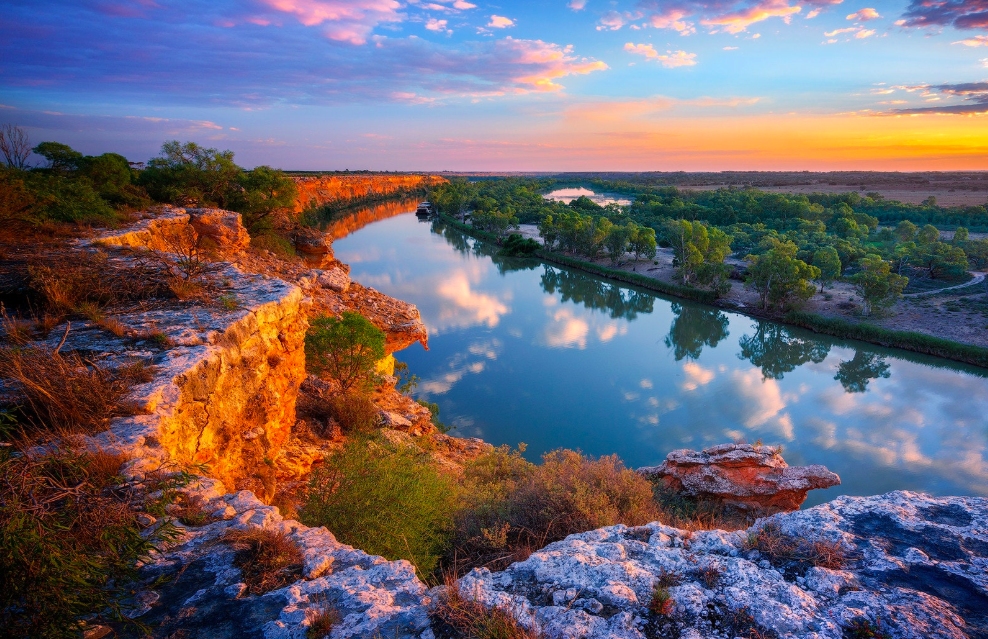 What is it about South Australian landscapes in particular?
There is such a wide variety of stunning landscapes here and I love that every year I am still discovering new beautiful spots. One of the things [that] inspire me most about SA landscapes is the fact that you can see stunning natural scenes without the annoying crowds that you tend to get in the eastern states. I've lost count of the number of times I have had a world class beach all to myself.
Where is your favourite place in SA to visit and also shoot?
My favourite place to shoot in SA has to be Lake Bonney. I love shooting trees, even more so dead trees, and Lake Bonney has plenty of them. You can shoot sunrise on one side of the lake then just go round to the other side for sunset. In terms of visiting, I can't go past Robe. I got married there a few years ago and my wife and family love coming back a couple of times a year to relax.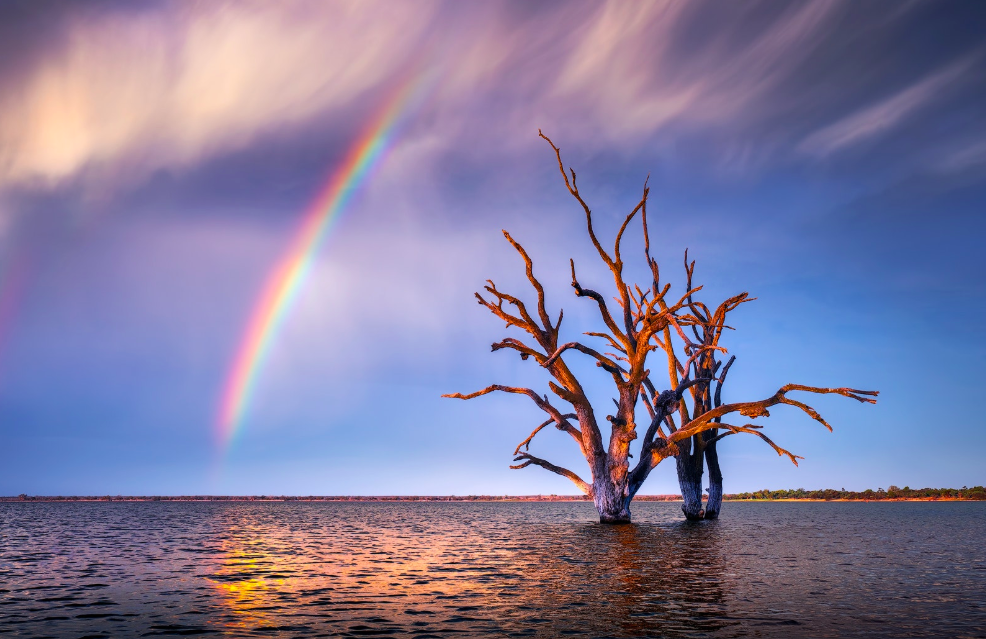 You shot our 2019 cover image, what's the story behind this particular photo?
This image was shot during a particular hot weekend on the Yorke Peninsula. The day before hit 42c and it was already 37c at 9.30am when I took this photo. There wasn't a breath of wind, and Chinaman's Hat in the Innes National Park looked absolutely stunning with the water as clear and still as I have ever seen it.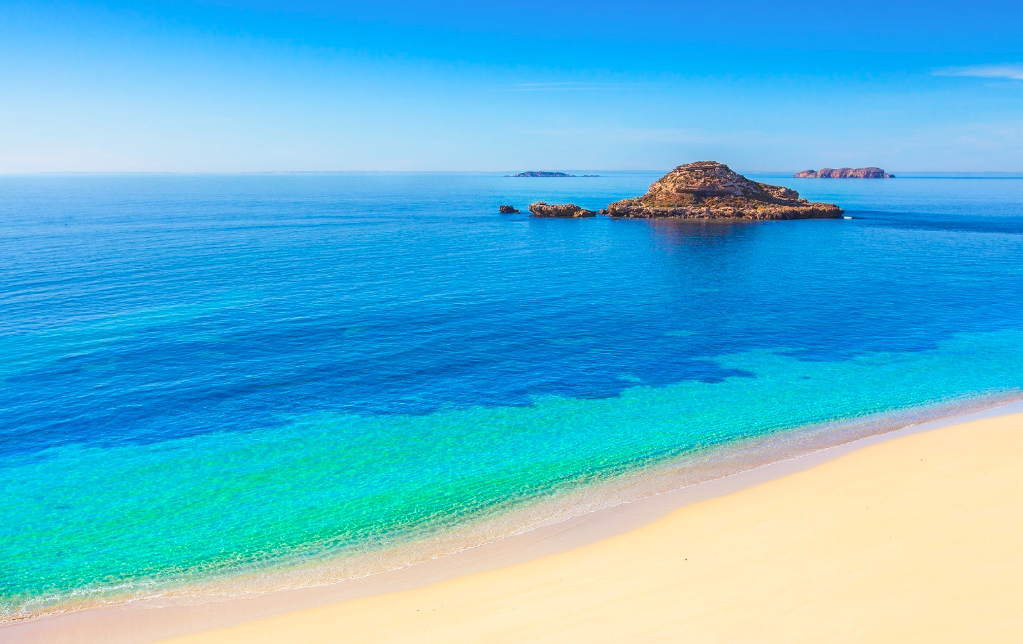 Your most challenging shot to date?
I had been in a bit of a slum creatively back in 2014 when a very severe lightning storm hit Adelaide. I knew that getting out in it and shooting the storm would help get my mojo back – so I decided to pull over on the side of the Northern Expressway and shoot the extremely close lightning while semi trailers drove by only a metre from my tripod. I was absolutely petrified. The lightning was hitting all around me and the semis were even closer. After every shot I furiously wiped my lens free of rain and shot another. I kept thinking I had to get in the car and get out of there but I had to stay until I got the shot I wanted. I got it thankfully and then took off faster than a lightning bolt!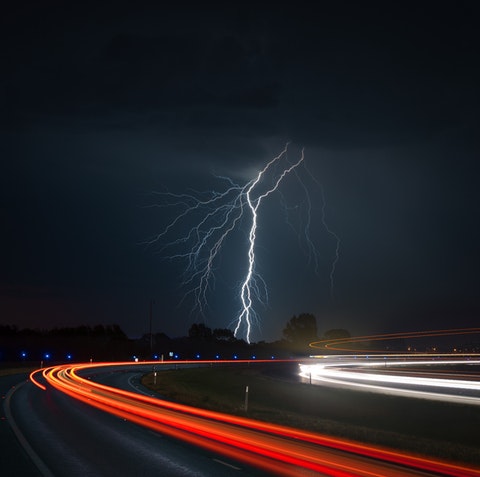 Your favourite image?
Probably 'Final Destination'. There's not many images that I look at and wouldn't choose to change something if I could – but nature placed everything perfectly for me on that evening.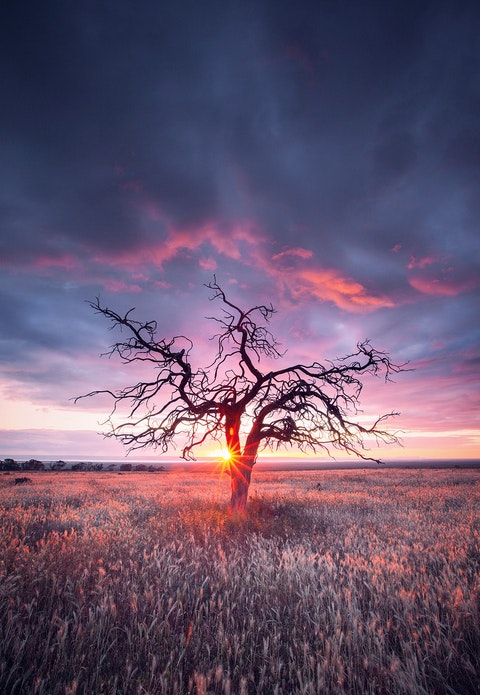 Final Destination
You've created a 2019 calendar of Kangaroo Island showcasing some of your work. Can you describe the selection process?
The calendar images were all from photos taken during 2018 while shooting for my Southern Seasons project. I wanted to capture the different seasons of Kangaroo Island and found that two dominate colours kept coming up in a lot of my photos: blue and orange, so I put the calendar together with that colour palette in mind.
You can purchase a 2019 calendar at https://earthart.net.au/2019-calendar